Bahamas Dive Trip
Join us for our next adventure....in the Bahamas aboard the M/V Dolphin Dream!!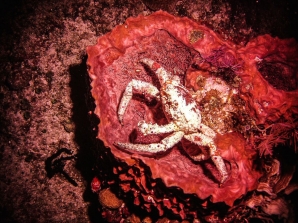 Dates: October 13-17, 2023
The M/V Dolphin Dream is an 86-foot ocean expedition charter yacht that cruises the islands of the Bahamas. The Bahamas lie off the east coast of Florida with over 700 islands stretching to the southwest. Your 5-day cuise includes 3-4 dives per day including night dives. This expedition has a bit of everything, two different shark dives, dolphin encounters if we are lucky, remote reefs and ancient shipwrecks. Just get yourself to West Palm Beach, Florida on October 13 between the hours of 3-7pm. The boat will depart around 9:00pm. You will arrive in the Bahamas and clear customs the next day around 9:30am. After that you will enjoy 3 days of great diving. The boat will return to West Palm Beach the morning of October 17, and you will disembark at 11:00am. Consider doing your AOW course or other specialties.
CLICK HERE to check out our Bahamas Gallery!!!
Our trip price of $2400 includes:
4 nights aboard the M/V Dolphin Dream
All meals and non-alcoholic beverages
3 days of diving with tanks and weights
All taxes, fees and fuel charges

Pan Aqua Instructor
Price does not include airfare.
For more information about this trip please contact Pan Aqua Diving
info@panaqua.com or just call us at 212-736-3483